Pass Plus
Here's Why You Should Take Your PASS PLUS Course With drive2
Many students don't do Pass Plus when they pass their test...and I think they're making a big mistake.
Usually the reason given is cost.
It costs £160 from drive2 to take a Pass Plus course.
Yes, £160 is a lot of money...but, lets have a look at what you get:
A course specifically designed for new drivers like you by the Driving Standards Agency (DSA) and a number of leading insurance companies.
6 hours of intensive driving tuition focussing on:
Driving in town
Driving out of town
Driving at night
Driving in different weather conditions
Driving on dual carriageways
Driving on motorways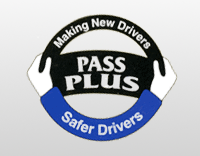 Taking the Pass Plus course will make you a better, safer driver.
You don't need to take another test to benefit from Pass Plus. As your instructor I'll monitor your performance and when I'm satisfied I'll arrange for a certificate to be sent to you from the DSA.
When you get your certificate you can approach one of the insurance companies in the Pass Plus scheme and claim a discount of up to 35% on your insurance premiums. That's a lot of money.
Shrewsbury is a reasonably quiet town to take your driving lessons and pass your test in. But...travel to a major city like Wolverhampton, Birmingham or Manchester and you'll immediately notice the difference...it's much harder to drive in these places.
When you sign up for a Pass Plus course with drive2 I'll take you to cities like Wolverhampton, Birmingham or Manchester and give you the specific training you need so you can go there on your own or drive your friends and family there safely and with confidence.
There's no getting away from the statistics...as a new driver you're more likely to be involved in an accident in the first two years since you passed your test than at any other time in your driving life.
And, it doesn't matter how old you are...it's not age related...it's all about experience.
That's why I recommend you take the Pass Plus course.
Give yourself the very best chance you can to avoid an accident and stay alive on today's busy roads.
You'll be amazed at how much you'll learn during your 6 hour course.
It will take you some time to become a skilled driver...but taking the Pass Plus course will speed the learning process up for you.
You'll become fully aware of all the different kinds of hazards there are out there...and you'll discover how to anticipate and deal with them safely.
So, my advice to you is...don't delay... Book you Pass Plus course NOW!
It's important to remember that as a driver with a Pass Plus certificate you can get a discount of up to 35% on your insurance premiums.
You can get more information from the Pass Plus official site HERE
Call me now if you'd like to talk about making a booking: